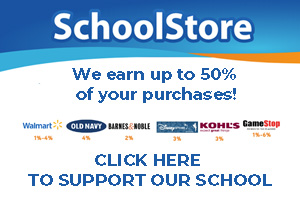 Click Here For the 2013-2014 School Calendar
3 Dec 2013
by Eric Dyer -- ACT Testing: If you have registered for the December ACT testing it is December 14th at 8:00 A.M. You need your admissions ticket and a photo ID. Please arrive before 8:00.The next test registration deadline is January 10, 2014 and the test date is February 8, 2014.
19 Nov 2013
by Eric Dyer -- Attention Juniors:  The Green Hills Companies are offering an all-expense paid trip to Washington, DC May 31 through June 4. Rules: Student must be a high school junior during the 2013-2014 school year.  Student must maintain an A or B average.  Student must be under the age of 18 at the time of the trip.  Student's parents (or legal guardian) must be customers of Green Hills Companies.  Service with Green Hills must be continuous from August 1, 2013 to present to be eligible.  Students meeting the above criteria are asked to ...
22 Oct 2013
by Eric Dyer -- Current high school seniors with a minimum of a 3.0 GPA may apply using the following link through October 31st.  http://www.coca-colascholarsfoundation.org/applicants. For additional information about this scholarship and profiles of past recipients, please visit their web site at http://www.coca-colascholarsfoundation.org. See Mrs. Street for details.    
26 Sep 2013
by Eric Dyer -- In typing class, the 5th Graders have written some short articles about their favorite things at Hardin-Central.  I have put the best examples below.  Please enjoy.   The first thing that I like about Hardin-Central is that I get to see my friends every day.  I know that everyday I will learn so much!  I also love that all of the teachers and specials teachers are so kind and helpful!!  I love lunch.  My favorite is the pork fritter.  It is so good! All the teachers make sure I do my best!!  Hardin-Central ...
13 Sep 2013
by Eric Dyer -- Test: October 26, 2013    Registration Deadline: September 27, 2013 Test: December 14, 2013   Registration Deadline: November 8, 2013 Cost: $36.50
Lunch Menu
Breakfast Menu