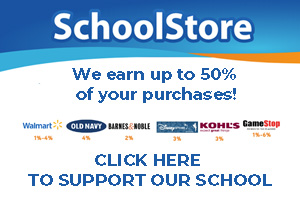 Click Here For the 2013-2014 School Calendar
28 Feb 2014
by Eric Dyer -- FAFSA Workshop for all interested Juniors, Seniors and your parents on Tuesday, March 4th at 6:00 pm in the business room. Our speaker is from Wentworth College.
25 Feb 2014
by Eric Dyer -- March 7th is the next registration deadline for the ACT Test given on Saturday, April 12, 2014. If you need help getting signed up, please see Mrs. Street
21 Feb 2014
by Eric Dyer -- Scholarship Information: Missouri Association Mutual Insurance Company-due March 1, MFA Foundation Scholarship-due March 15th. (Please see Mrs. Street for an electronic version)
22 Jan 2014
by Eric Dyer -- Girls State will be held this summer from June 22-28 on the University of Central Missouri campus in Warrensburg.  Any interested junior girl needs to apply before March 1.  Please let me know if you are interested in going so I can give the committee your name before their meeting on February 10th.  For more information check out their website at www.missourigirlsstate.org. and pre-register and receive a Pre-Registration ID#.  If you need additional information or help, please see Mrs. Street. Girls State is a week of government study and Americanism training sponsored by the American ...
3 Dec 2013
by Eric Dyer -- ACT Testing: If you have registered for the December ACT testing it is December 14th at 8:00 A.M. You need your admissions ticket and a photo ID. Please arrive before 8:00.The next test registration deadline is January 10, 2014 and the test date is February 8, 2014.
Lunch Menu
Breakfast Menu