Reminder that tomorrow starts our "13 Days of Christmas". Tomorrows spirit day is "festive shirt day".

Josten's will be at the school on 12/14 @ 11:30 for class ring pickups for Sophomores. If your student ordered a ring, they must be paid in full before pick-up.

Community CSIP Meeting #2 will be held in the library this evening at 7:00 pm. All are invited.

Reminder: there will be no school Wednesday (23rd), Thursday (24th), and Friday (25th) of this week. Have a happy Thanksgiving.

Reminder that all H-C home events are live-streamed via the NFHS Network. A membership fee is required.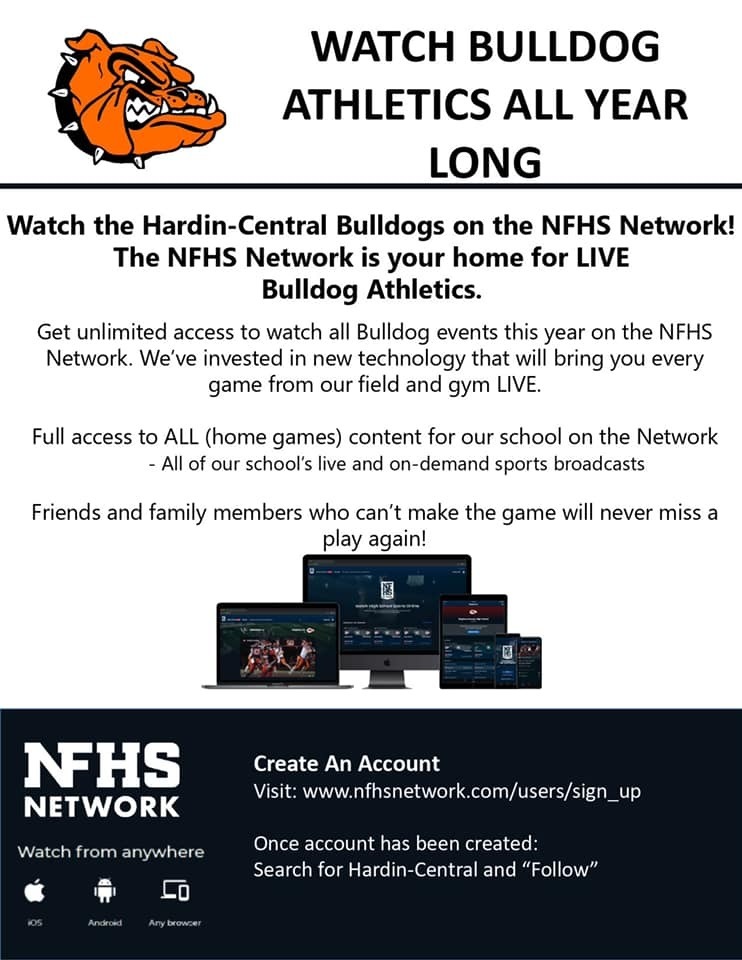 Tonight's JH Basketball game vs Hamilton will start at 5:00 starting with A Girls followed by B Boys, A Boys.

Please see info 👇 from our H-C Booster Club for tomorrow nights Meet the Bulldogs: MEET THE BULLDOGS Community Pep Rally for Varsity Basketball and Cheerleaders Thursday, November 17th Team Meal at 6:30pm, Program at 7pm Featuring: - Introduction of your Varsity Bulldog Teams and Cheer Squad, - Pep rally cheers, challenges, band songs and games - Turkey Trot early registration

Tonights JH Bball game in Hale will have a start time of 5:30 starting with 2 qtrs of B Boys followed by A Girls, A Boys. FRIDAYS JH games at home vs Hamilton will have a start time of 5:00 starting with A Girls followed by B Boys (full game), A Boys

The link below is H-C and Aggies apparel. There are no minimums, no close date and orders ship direct to address in about two weeks. There are multiple design options available once you choose a garment and "view more designs". Shoppers can change the garment color and design to their liking.
https://shop.game-one.com/missouri/hardin/hardin-central-bulldogs

Lunch Change for Tomorrow (11/15): Chicken Nuggets Tator Tots Carrots Apricots


Turkey fair info: Turkeys are due Monday! Judging starts Tuesday! Bring your turkeys on Monday Nov 14!!

Notices were sent home to all students that currently owe for breakfast/lunch charges.

The Boys game tonight at Norborne has been bumped up 30 minutes to a start time of 7:00 instead of 7:30. We apologize for all the changes for tonight.

Correction to previous Alert. The BOYS game time (7:30) is for tomorrow 11/10 not 11/9. Sorry for any confusion. There is no changes to tonight's schedule for the GIRLS.

Update for JH BOYS Basketball game tomorrow night at Norborne. There was a change to the bracket for tomorrow night, 11/9. The game will be played at 7:30 instead of 5:00. Bus will leave at 6:15.

Reminder that the Elementary "Turkey Fair" as started. Please be sure your student brings in their turkey by Nov. 18th.

Reminder that there is no school tomorrow, 11/7 due to teacher in-service.

The Aggies game is currently under lightning delay. Officials and Coaches will re assess game time at 7:02.

We will have our Cross County State send-off for Drew at appx. 12:45 today. We will stream it via Facebook Live.