The Aggies game is currently under lightning delay. Officials and Coaches will re assess game time at 7:02.

We will have our Cross County State send-off for Drew at appx. 12:45 today. We will stream it via Facebook Live.

Tomorrow nights AGGIES Football game at Sweet Springs will be broadcasted by KMMO and available through the Sweet Springs Activities YouTube page.

📣 Show that Bulldog Pride with a debit card that gives back to our school at no cost to you! Hardin-Central School and BTC Bank introduce the Hardin-Central Bulldogs mascot debit card—every time you swipe the Bulldog debit card, BTC Bank will donate 7.5¢ back to your school. Go see the friendly faces at BTC Bank Hardin and get your free mascot debit card so you can start giving back today!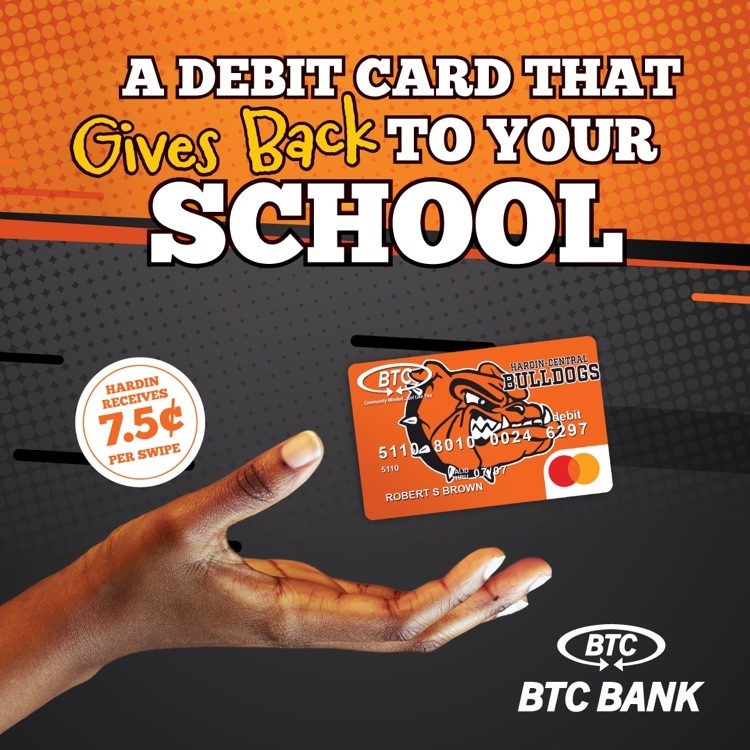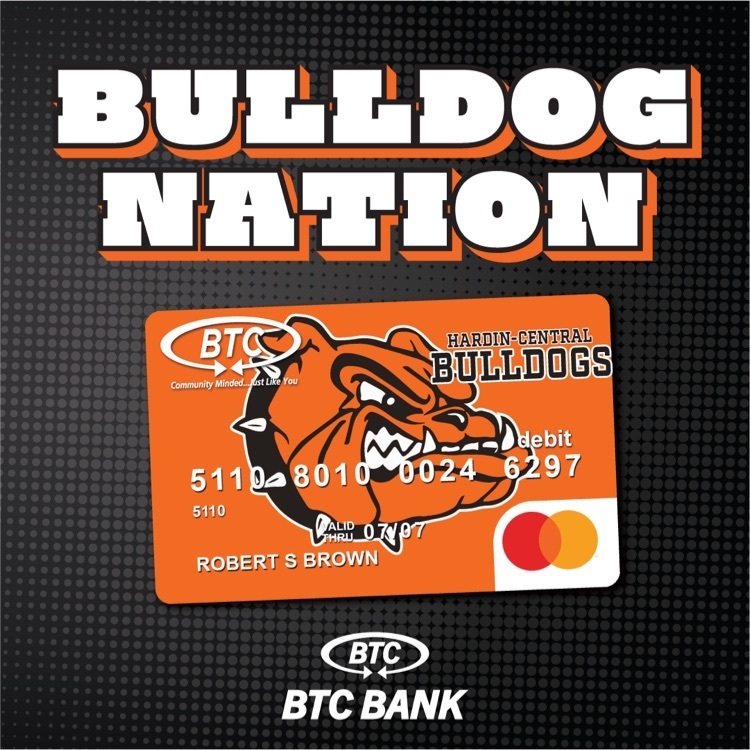 Reminder that HS Winter Sports practices begin tomorrow, 10/31. Cheer will begin at 6:50 am & B/G Basketball will be at 3:15. Must have physical on file.

We would like to thank all those who participated in last our school and community survey, we appreciate your input and will be publishing those results on our website soon. We are seeking additional parent, community, and patron participation in the survey on exploring a four-day school week. We ask community members to please weigh in on this topic once more by completing the attached, updated survey. If you would like additional information about the four-day school week, please click the links at the top of the survey. (click images on "Presentation" link to progress through slides)
https://forms.gle/XhiopgUHbSbDYRJU8

Tonight's JH Basketball games will start at 5:30 with a full B Boys game followed by A Girls, A Boys.

A couple reminders for tomorrow, 10/24: - Red Ribbon Week (RRW) kicks off tomorrow. Tomorrow theme is "dream big-wake up and be drug free" (wear PJ's) - The JH basketball games vs Brunswick at home will have a start time of 5:30 starting with a full B Boys game followed by A Girls, A Boys.

The JH Boys Basketball team will play for the CLAA tournament Championship in Hale tomorrow night at 7:30. Bus will leave at 5:00. Pack the stands!

Reminder that there is NO SCHOOL tomorrow (Fri), 10/21.

👕Booster Club Clothing Drive TODAY👖 🗺️ It'll be set up in the front parking lot from 1pm until Aggies game time, 6:30. 🎉 Elementary kids--> let your teacher know how many bags you dropped off today to help your class win a party! 👀 Check the Bulldog Booster Club Facebook for more details.

Reminder that tomorrow is an early dismissal day. School will release at 12:41. P/T Conferences will be from 1:00-6:00. Aggies Football game will be @ H-C with a kickoff time of 6:30.

The HCC Dental Van sign-up deadline will be this Thursday, 10/20. Please contact Nurse Amy for more information or stop by her office for needed paperwork during P/T Conferences.

📚 BOOK FAIR ANNOUNCEMENT 📚 Book Fair Parent Shopping Opportunities: Books & Breakfast, Wed. 7:00-8:00 am PT Conferences, Thurs. 1:00-6:00 pm Bring your kiddos in for some great deals!

THURSDAY, 10/20 - Early Release schedule for students. School will be dismissed at 12:41. - Parent/Teacher Conferences from 1:00-6:00. - Aggies Football @ Home (H-C) vs. BKN will start at 6:30.

SENIORS: Reminder that we will take our Senior group photo tomorrow. Please wear picture appropriate attire. You must be at school and ride bus to be in the picture.

Reminder of the Stuco meeting tomorrow morning at 6:50 in Mrs. Limle's classroom.

Due to scheduling conflicts, the H-C Booster Club cornhole tournament scheduled for Saturday, 10/15 has been cancelled.

Reminder to all Seniors and Sophomores: Jostens will be here tomorrow for orders.

AGGIES FOOTBALL SCHEDULE CHANGE: Due to officials shortage, the next two weeks of games on 10/14 and 10/21 will be changed. The game on 10/14 @ NW Hughesville will be Thursday, 10/13 @ 6:00 pm. The home game (@ H-C) on 10/21 will now be played on Thursday, 10/20 with time TBA.